Fortior, founded in 2010, had noticed early the trend of ever-increasing degree of motorization of products and the resulting demand for motor control ICs. When even vacuums started crawling the earth on their own and cars needed to tailor themselves to the environment and its passengers in unseen ways for comfort, efficiency, and safety reasons, Fortior went out to develop a product portfolio of motor control ICs to satisfy its customer needs by providing a solution at very competitive price and easily accessible for small and mid-sized firms without the need for large order quantities.
Companies do trust in Fortior's ICs.
When power tools have become a normal sight in households and in the professional world, incumbents such as Metabo did shift towards making handheld, battery-powered tools.
The Metabo SB18 L BL drill is controlled by Fortior FU6832S + P/N MOSFET. This fully integrated solution with integrated LDO + OpAmp + HVIC + MOS provides reliable control with state-of-the-art protection features and exceptional efficiency making power tools even more reliable.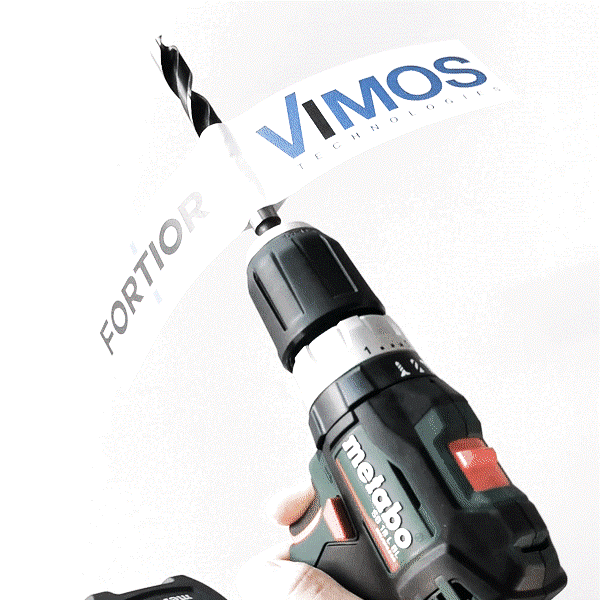 Appliances
Compression pumps have been used ever since in freezer and refrigerator units; a new application in form of heat pumps have emerged in the past years. Fortior can also help bringing these projects to life!
With a combination of FU6812 (MCU) + FD2606 (pre-driver) + N MOSFET/IGBT a heat pump can be controlled. This setup can handle up to 350W @ 100V-300V AC with single resistor sensorless FOC control. It is capable of overcoming pressure differences of 0.45 – 0.7 Mpa at small starting currents (2-3A) keeping cost down for surrounding components. Since heat pumps, as well as refrigerators, are mostly used in residential areas, the noise of these appliances has to be considered carefully: Fortior is able to keep speed fluctuations to its minimum (< 10RPM) reducing vibration and noise output.
Automotive
With ever tightening rules for car manufacturers to achieve higher efficiency and more safety, the demand for motor controls has skyrocketed. The German car manufacturer BMW has even started to replace mechanical camshaft adjustment with electric motors making valve timings even more controllable, thus more efficient. Simpler applications, but nonetheless as important, are active grille shutters to control airflow through radiators to decrease heat-up time of the engine: Fortior's product portfolio can enable this application, too with a FU6832N1 + P/N MOSFET. This setup is perfectly suited for standard car voltage (9V-16V) offering sensorless FOC with single sampling resistor and speed control via LIN-Bus.
When there is a combustion engine there has to be one more more pumps delivering necessary fluids such as fuel, oil, and coolant. Regulating these pumps to run at optimal performance can increase efficiency, lower fuel consupmtion, decrease wear, and increase passenger wellbeing through lower vibration and noise output. The FU6866Q1 + N MOSFET achieves this, offering car makers high integration, low noise, up to 36V operating voltage and is capable of controlling pumps up to 50 watts.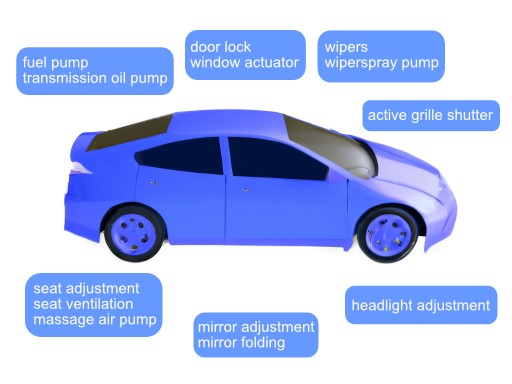 The list of possible applications could be extended endlessly but better Contact Us to discuss how ViMOS can help you make your application come true!